This server was created to store a collection of material relating to Aroostook County history. We will begin with documents and maps relating to the creation of Maine as a state and Aroostook as a county, including the Northeast Boundary Controversy.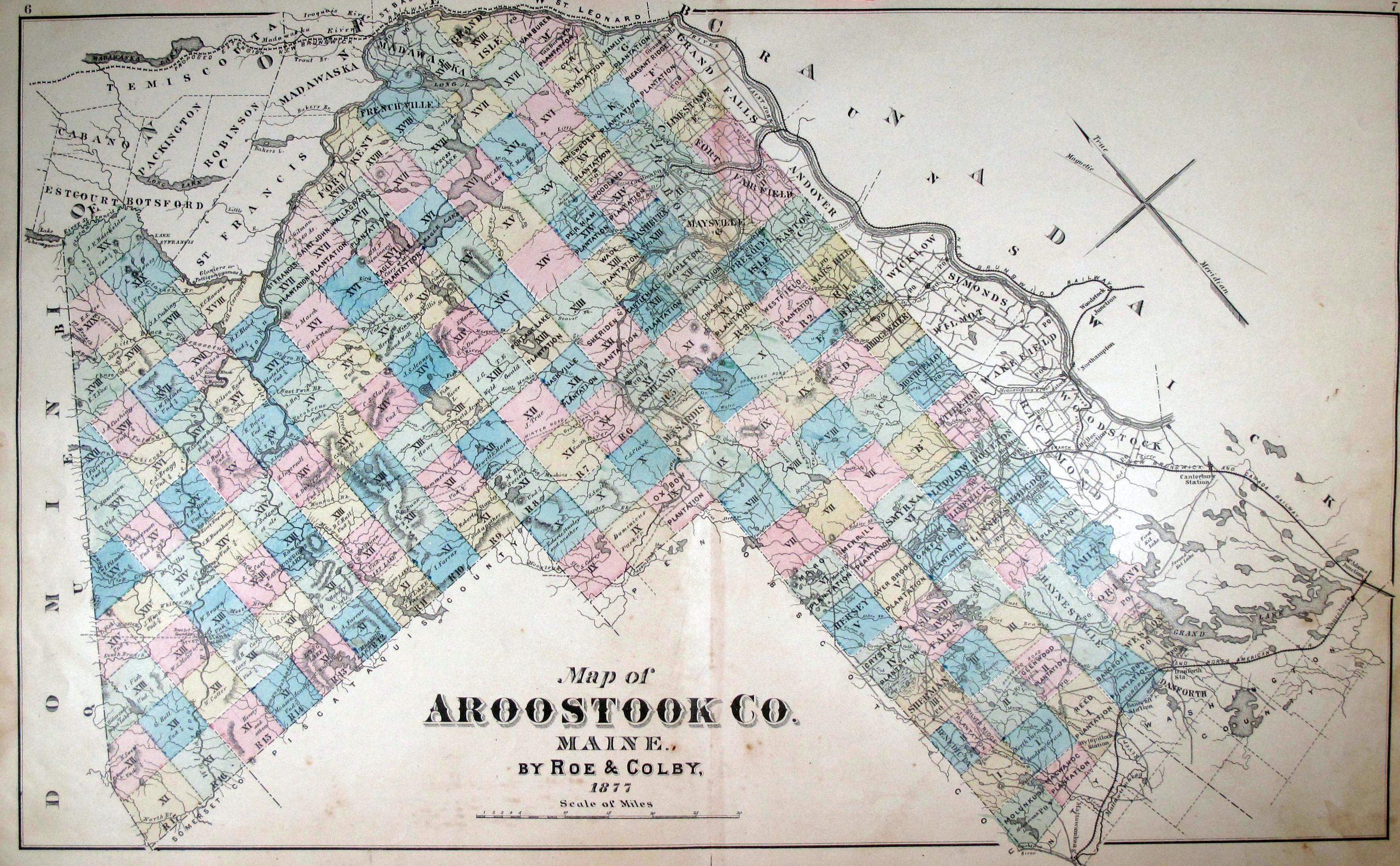 The maps on this site have had a zoom function added. Resize the map on your computer screen using ctrl+ or ctrl- until the map just fits the screen vertically. Passing your pointer over the map will activate a zoom window.
If you have a cellphone or a tablet, you can use your fingers to change the size by pinching or spreading two fingers, then move around using one finger.